Christmas has well and truly started here in Limerick. On the 15th November the festivities kicked off with the amazing and courageous Amy Mulcahy turning on the magical city lights with the flick of a switch in her sitting room. This Christmas will be a Christmas like no other and it is important we make some amazing memories to last.
Here in Limerick City there are loads of activities to keep you busy during the festive season all while keeping you and your family safe.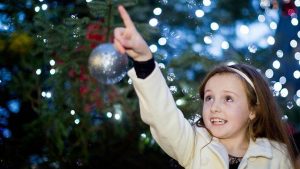 Window Wonderland
This year while you are strolling around the city and getting your last few presents ticked off your list you
 will be treated to bespoke window displays in 12 local retail shops. Each window will have a different theme with
 the trail being marked out around the city. While
you are taking in the twinkling lights and Christmas sights why not grab a hot beverage from our Café to keep you warm on your stroll!
Visit https://www.limerick.ie/discover/whats-on/christmas/walking-window-wonderland for more info.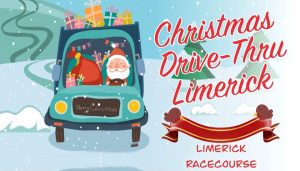 Christmas Drive-Thru Limerick
Christmas is just not the same without a visit to see the big man himself and his little elves but Santa wants to make sure everyone stays safe and healthy this winter.
With that in mind the little elves have been busy turning the racecourse in Patrickswell into a drive through Santa experience for all the family to enjoy. It will be a totally safe experience and you will remain in your car at all times. Take a spin down Santa's Magical Runway and lots more including:
Gingerbread Lane, Elf Town, Santa's Mailroom, Santa's Sorting office and you might even Spot Mr & Mrs Claus along the way.
Visit https://www.facebook.com/ChristmasDriveThruLimerick/ for more information and to book tickets
Staying at The Bedford over Christmas and need some help in planning your visit? Just contact our Concierge Team at hello@thebedford.ie. The Bedford Café is open over the Christmas period so stop by for an O'Conaill's Hot Chocolate or Ponaire Coffee to keep you warm!