Here at The Bedford we love to explore our surroundings and we are very lucky to have so many unique experiences on our doorstep. While we are all staying close to him at the moment, we look forward to the days ahead where we can continue to share our beautiful city of Limerick and welcome guests back to The Bedford.
For those who have never visited Limerick to those who live here and have not yet explored, here are a few of our favourite visitor experiences and walking routes that are a must see and do while you are in the treaty city – all within a short walk from our front door.
Staying at The Bedford and need some help in planning your visit to Limerick? Just contact our Concierge Team at hello@thebedford.ie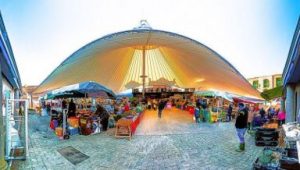 Milk Market
Here you'll discover the very best of fresh, natural produce from great farmhouse cheeses and chutneys, just-caught fish and artisan meats, organic fruit and vegetables, to delicious healthy breads and fresh pressed juices.
You'll also be able to snack on gourmet sandwiches, wraps, pastries, chocolates, delicious crepes, soups and freshly brewed teas and coffees or buy fresh flowers and vibrant plants. But it's not just the variety and quality of food and horticultural produce on offer that makes the Market so special – it is also about the people and the place.
It is a place to explore, to ask questions, to discover new flavours and savour the unique atmosphere at hand.  Along with almost 50 stalls and 21 shop units to tempt even the most discerning shopper, the Famous Milk Market also allows the visitor to relax, enjoy and observe the activities of this celebrated market from the vantage of the Mezzanine floor which is located above the Pavilion shops and accessible by stairs and lift.
Top Tip: Did you know the Milk Market is not just for foodies. Sunday is Family Relaxation Day at the market – enjoy your coffee with a side of yoga!
To learn more visit: http://www.milkmarketlimerick.ie/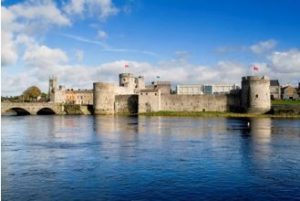 King John's Castle
Discover King John's Castle and learn about Limerick's fascinating medieval past. Pre-book to nab a space inside this renowned castle. Spanning hundreds of years, come see the exhibition where the retelling of the city's dramatic history from siege to warfare is told through touch-screens.
A dazzling display of CGI animations and ghostly projections unfold as you explore the visitor centre which brings together the castle's remarkable archaeology with 21st-century technology allowing people to fully appreciate this historical venue. Admire the majestic River Shannon from the castle and spot excavated pre-Norman houses, fortifications, siege mines, and the battlement walks. At this family-friendly place, enjoy the company of costumed characters, including stonemasons, blacksmiths, soldiers, and siege women, who tell stories and interact with visitors further bringing the history of the castle to life.
Relax with a tasty refreshment at the café after your tour.
Top Tip: The walls of the castle provide the best 360 degree view of Limerick City. Scale the staircase and take your best insta-worthy shot with a choice of stunning backdrops to choose from. Say cheese!
To learn more visit: https://www.kingjohnscastle.com/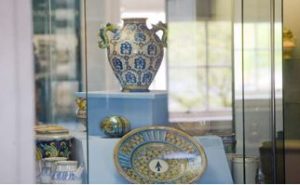 The Hunt Museum
Discover a diverse collection of antiquities and fine and decorative art which reflects the interests of the founders, John and Gertrude Hunt. There are artefacts from Greece, Rome, Egypt and the Olmec civilisation.
See an important collection of Irish archaeological material ranging from Neolithic flints and Bronze Age material, including a Bronze Age shield and cauldron, to later Christian objects such as the unique 9th century Antrim Cross. One of the strengths of the collection is the medieval artefacts, including statues in stone and wood, painted panels, jewellery, enamels, ivories, ceramics, crystal and crucifixes.
18th and 19th century decorative arts are represented with fine examples of silver, glass and ceramics. Artists' works in the collection include Pablo Picasso, Pierre Auguste Renoir, Roderic O'Conor, Jack B Yeats, Robert Fagan and Henry Moore.
Top Tip: Make sure you pop into their café before leaving for a cuppa and a scone. You will not want to miss the views of the river while dining.
To learn more visit: http://www.huntmuseum.com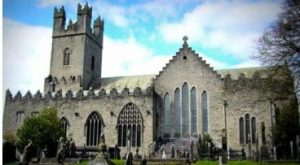 St Mary's Cathedral
Discover St. Mary's Cathedral said to be built on the site of a Viking Thingmote (meeting place), and later was the palace of the O'Briens, the former Kings of Munster.
Explore this extraordinary building that has been ever-present during invasions, sieges, battles, wars, famines and times of peace. Keep an eye out for its historical Irish religious art, spanning the last nine centuries. There are six chapels within the cathedral with an altar in Lady Chapel which is four metres long and weighs three tons. It is the cathedral's original, pre-Reformation High Altar.
Whether you're looking for a place of worship or reflection, self-guided tour, concert or special event, this cathedral is a place of serenity. It is one of the most important medieval buildings still intact in Ireland and is still performing its original function.
Top Tip: Make sure to check out the map on the information board outside that gives the location of 10 different grave sites of historical interest. You will not want to miss these.
To learn more visit: https://www.saintmaryscathedral.ie/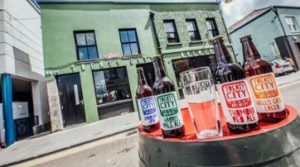 Treaty City Brewery
Visit Treaty City Brewery in two renovated 18th-century buildings with links to Limerick's historical brewing industry and enjoy a fantastic craft beer experience. See antiques from across Limerick including a seat from the Pery Hotel and a fireplace from King John's Castle.
Craft beer fans love the tours of Treaty City Brewery. Discover the brewery's hands-on approach to brewing and how the city of Limerick is championed through their beers and brewery. Enjoy a tasting session of the latest seasonal beers as well as the brewery's much loved pale ales and IPAs. Treaty City Brewery also uses the microbrewery as an experimental and innovation hub to develop new and unique beer recipes.
Top Tip: Make sure you book in advance to avoid disappointment and definitely give the watermelon beer a try, you will be pleasantly surprised.
To learn more visit: https://treatycitybrewery.ie/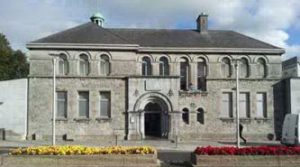 Limerick City Gallery of Art
Limerick City Gallery of Art (LCGA) is one of the leading contemporary art galleries in Ireland and home to an important collection of Irish 18th to 21st century art in all media, with the National Collection of Contemporary Drawing and the Michael O'Connor International Poster Collection part of it Collections. The Permanent Collection is exhibited on a rotation basis throughout the year in its dedicated exhibition gallery. Artists within the Permanent Collection are Paul Henry, Jack B. Yeats, Sean Keating, Charles Lamb, Letita Hamilton, Grace Henry, Sarah Purser, Walter Verling, Donald Teskey, John Shinnors, and many more.
LCGA hosts around 8 contemporary exhibits per year with Irish and International artists and hosts EVA International, Ireland's biennial of contemporary art.
Top Tip: After exploring the fantastic exhibitions in the gallery, grab a coffee from their café and take a stroll around The Peoples Park across the road.
To learn more visit: http://gallery.limerick.ie/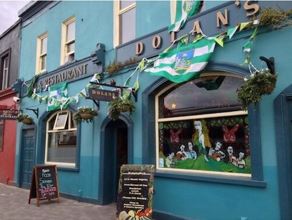 Dolans
Dolans opened its doors in 1994 and offers the people of Limerick and visitors a great choice of Entertainment. Dolans comprises of a Traditional Irish Pub, restaurant and two live music venues located on the Dock Road in Limerick. Music takes place in the bar seven nights a week and serves early morning breakfasts on Saturdays, Sunday and Bank Holiday Mondays. Dolans venues have played host to many national and international acts including Kasabian, Franz Ferdinand, Sharon Shannon, Snow Patrol, Duffy and Imelda May.
Dolan's is one of Limerick's most iconic pubs – a local landmark not only for its musical history but for its convivial atmosphere, excellent food and warm and friendly service.
Top Tip: You cannot visit Dolans without trying a big bowl of their lamb stew. It is like a hug in a bowl.
To learn more visit: https://www.dolans.ie/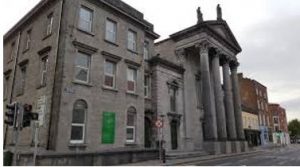 Limerick City Museum
Limerick Museum based in the Franciscan Friary, Henry Street. The Limerick Museum first opened its doors in 1916 at the Carnegie Building in Pery Square and relocated four times before finding its permanent home in Henry Street. The Limerick Museum holds in storage the largest local authority collection in the country.
The display in Henry Street shows only a fraction of this collection to highlight the history of Limerick City and County for thousands of years.
The museum is fully accessible to all and admission is free.
Top Tip: Opening hours can vary from day to day so do check this before visiting.
To learn more visit: http://museum.limerick.ie/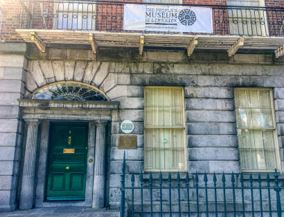 People's Museum
The People's Museum aims to reflect the diverse lives of the people, buildings and streets of the city. The museum showcases the eclectic and fascinating collection of items in the care of Limerick Civic Trust as well as artefacts that are visiting from elsewhere. It is located at 2 Pery Square.
Top Tip: Make sure to check out the Frank McCourt exhibition while here, it gives such an insight into what it was like for him growing up in 1930's
To learn more visit: http://peoplesmuseum.ie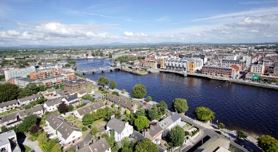 Limerick City Walking Tours by Limerick Civic Trust
Let a guide take you on a tour of historic Limerick. Choose from a tour of Medieval Limerick, tour of North Munster Masonic Centre and/or The People's Park.
All tours are available on Monday – Friday- Pre-booking recommended. All tours approximately 90 minutes. Tours can be combined to suit your needs.
Top Tip: Make sure you pack your comfy walking shoes and have an umbrella handy. It is Ireland after all and the rain can come at any stage.
To learn more visit: https://www.limerickcivictrust.ie/
Slí na Sláinte Walking Routes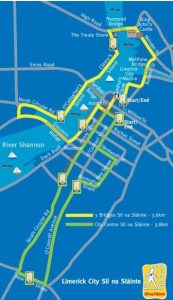 Slí na Sláinte stands for 'path to health'.
Developed by the Irish Heart Foundation – the national heart and stroke charity – it's the outgoing way to make walking far more enjoyable. Simply follow the Km signs, set your pace to suit your enjoyment and you'll quickly feel better and get fitter while also getting to enjoy the beautiful sights around the city.
There are two Slí na Sláinte routes in Limerick city:
Route No.1
The Three Bridges Slí na Sláinte is a 3.6km route which starts near the tourist information point on Arthurs Quay. The walk follows a stunning route along the banks of the River Shannon, crossing Matthew Bridge, passing St. Mary's Cathedral and the historic King John's Castle, before crossing Thomond Bridge, and passing the Treaty Stone on Clancy's Strand. The route continues for well over 1km along the waterfront, passing Sarsfield Bridge and onto O'Callaghan's Strand. Following the loop along the North Circular Road, the route takes a left turn and then crosses the Shannon Bridge. The route then returns to the starting point at Arthurs Quay via Bishop's Quay, Bedford Row and Henry Street.
Route No.2
The City Centre Slí na Sláinte is a 3.8km route which takes in the heart of Limerick City. Starting on the corner of Bedford Row and O'Connell Street, the route continues through the city centre, taking in O'Connell Street, Glentworth Street, Pery Square and Barrington Street before joining O'Connell Avenue and onto New Street. Turning right at New Street the route continues for almost 2km back to the starting point along South Circular Road and Henry Street.
To learn more about what to do in Limerick please visit our Out and About page for more tips and recommendations.
Staying at The Bedford and need some help in planning your visit to Limerick? Just contact our Concierge Team at hello@thebedford.ie